WWE is one of the greatest sports entertainment events. There have been numerous characters in the history of WWE that actually gained immense popularity due to their wrestling skills and domination. Today "HumariBaat" is listing the top ten most dominating and entertaining characters of WWE ever who have put both fear and surprise the viewers by their unique presence.
#10 is Great Khali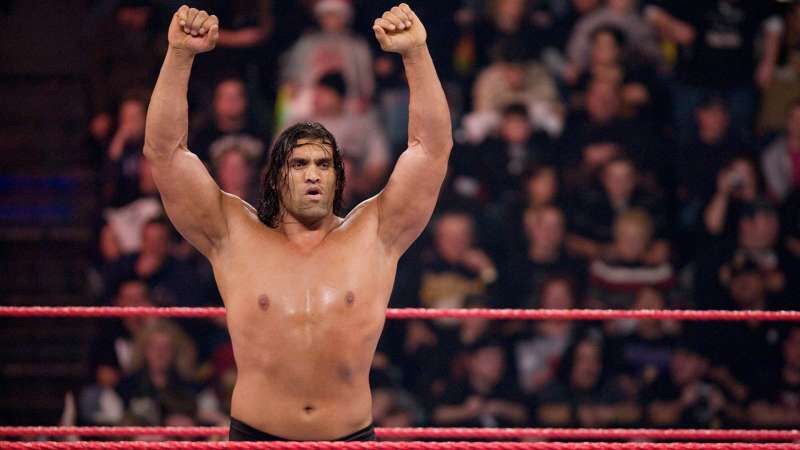 Great Khali had made his debut in WWE in the year 2006. His height is 7 feet 1 inch and weighing 420 lbs. When he made his debut, he scared many WWE professionals. He surprised the Undertaker too in his debut. His character became scarier when he knocked out the legendary undertaker in just one forearm punch on his head. But by the years the character faded and it became a dull character after four to five years of his active career.
#9 is Batista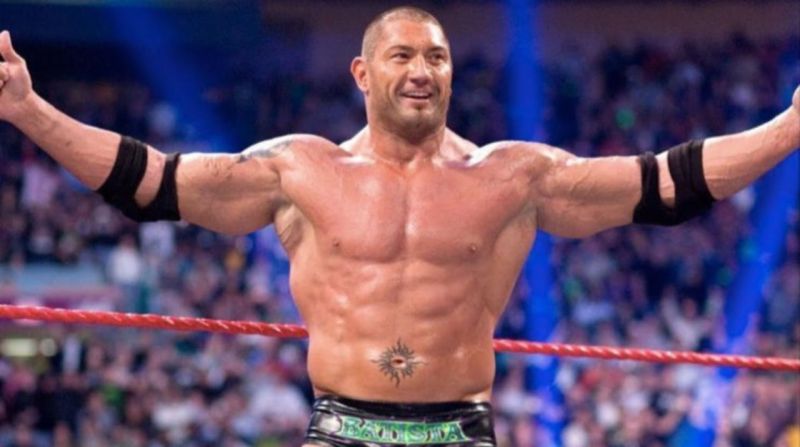 In the horde of muscular wrestlers, Batista is known for his big muscle built and aggression. He contracted with WWE in 2000 but his television appearances have begun from 2003. His feud with Mark Henry and Kane was widely accepted but he dominated the ring with his signature power-bomb but he could never become fan favorite or super heel in WWE.
#8 is Mark Henry
Mark Henry in the "attitude era" was not at all dominating. His feud with DX and his character sexual chocolate did make an impact on the audience but he was not a dominating character at all. He became dominating after he completed his training under OVW and returned to WWE in 2003. He was famously tagged as the world's strongest man. After his return, his character became dominating. His single feuds with Goldberg, The Undertaker, John Cena, and many top league superstar were surely entertaining. His supersonic moves like power slamming other wrestlers like a rag dog, made his character dominating.
#7 is Andre The Giant
The old school wrestler Andre The Giant in true sense is the most dominating character in the classic era that was from the 1970s to the early 1990s. He was 7 ft 4 inches tall and was weighing 520 lbs. He was undefeated in the 1970s till 1987. He was better known as the eighth wonder of the world. He acted both as a heel and a fan favorite. He still mostly is remembered for his dominating looks and his feud with Hulk Hogan
#6 is Chyna
She was and still is the most dominating, most powerful and the strongest female athlete to ever step into the ring. With all together unique physic and victory over top male superstars like Triple H, Chris Jericho, Jeff Jarret, Undertaker, etc. she is unarguably most influential female superstar ever. Chyna's dominating character picked up must watch sight right from her debut. Her toe to toe intimidating presence took the pay per view by storms. Her muscular physic, 6 ft height, 200 lbs weight and body-slamming 300+ lbs was amazing. She has body-slammed 400 lbs licensed boxer. She was for sure a pioneer. She is still an undefeated women's champion. With all due respect to her accomplishments, the Amazonian wonder woman will always be known as the ninth wonder of the world. Even after her death, She still is undoubtedly the most dominating female competitor ever to ever step into WWE.
#5 is the "Big Show"
The giant better is known as "Paul Donald Wight II" and is an American professional wrestler, currently, he has signed to WWE, where he performs on the SmackDown brand under the ring name Big Show. The name defines his dominating presence in the WWE. He is the only man to have held all (the WCW World Heavyweight Championship twice, the WWF/WWE Championship twice, WWE's World Heavyweight Championship twice and the ECW World Heavyweight Championship once) of four of those particular titles.
#4 is Brock Lesnar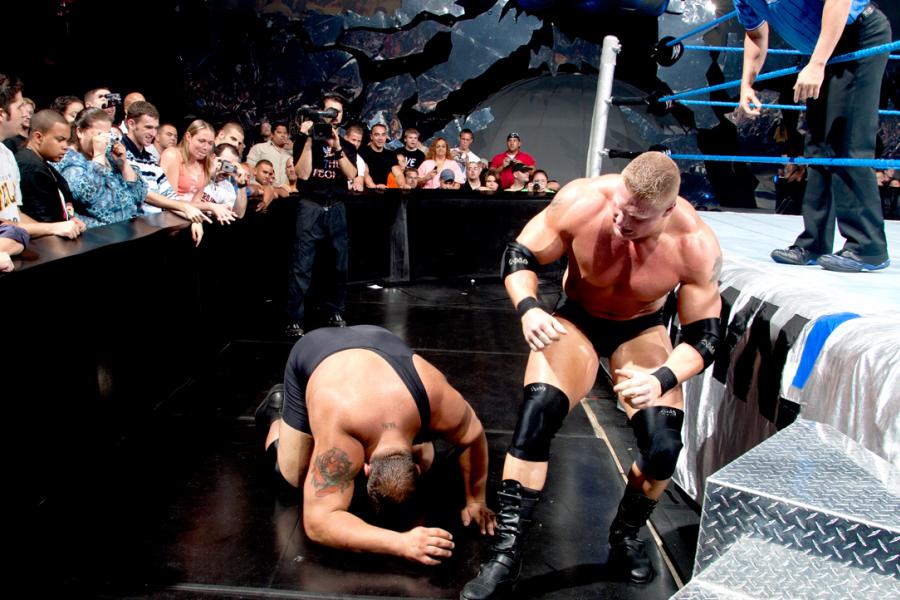 The UFC talent made his debut in the 2000 OVW training development program and signed main WWE roaster in 2002. He made the most magnificent impact in the first three careers of WWE. He initially became the second-fastest WWE champion by defeating the Rock in the 2002 summer slam. Lesnar defeated almost everyone. He comes up among very strong superstars. He lifted 500 lbs, Big Show, very easily. His presence was intimidating and incur sear talent which is the reason that he broke the legendary undefeated WrestleMania streak of the Undertaker.
#3 is Braun Strowman
In WWE, Strowman has been portrayed as an unstoppable monster. His undefeated streak and his dominating presence against the feuds with other dominating superstars actually shocked fans and TV audiences. He is the best heel in coming future of WWE.
#2 is BIG RED MONSTER KANE
No superstar in WWE has ever impacted as the destructive "BIG RED MONSTER/MACHINE" KANE. Kane of the attitude era was most the ferocious and the most powerful character of WWE ever. His entrance is always red and his force is evilness. His Chokeslam is the unarguably the most dominating finishing move. His entire aura is dominating. Brock Lesnar once said that he is the most strongest superstar. Only one thing that lacked Kane from a numero uno position is "not so successful world championship streak".
#1 is THE UNDERTAKER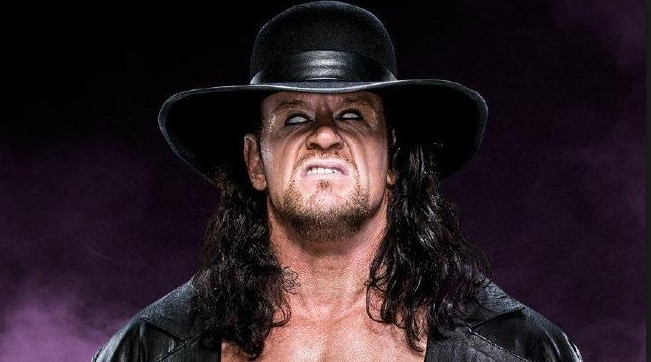 There are athletes then there are wrestlers then there are superstars and there is the Undertaker. He is in WWE for more than four decades but his presence is still dominating. He is the most perfect representation of power, skills, stature, success and technique that is why he is the most legendary superstar of WWE history. He empitomes both domination and skills while performing. That is the reason all the giants, monsters, gimmicks fall short in front of the deadman.