The year 2018 belonged to supernatural creatures, history oriented and mythological soaps. These serials gathered TRP, brought revolution and made new TV superstars. Last year we met 5 million public to gather top five in different perspectives. This year we did the same.
5. Mahakali – Ant Hi Aarambh hai
Out of all the shows that created waves among audience is this serial. Even after very less promotion the show maintained to be there onto top and have its audience to wait for every Saturday and Sunday.
4. Nazar – Revived Era of Supernatural Creatures on TV
When we were living 1990s, Alif Laila, Vikram Betaal were few serials that let us view witches and ghosts in extra ordinary way but Nazar show which is being aired on Star Plus show has gained immense popularity though the show is highly superstitious but witches, ghosts are now part of serious saas bahu stories.
3. Tarak Mehta ka Oolta Chashma
One legendary comedy show is ruling the audience since 2008. It is the love from the audience that it is still is putting the show's TRP on top 10 and makeing it as number three among top 5 TV shows of 2018.
2. Radha Krishn – Saga of Love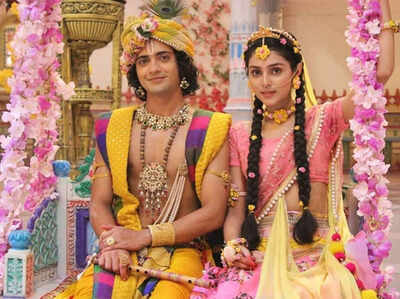 A Folk representation of Krishna's love towards Radha is representing the saga of divine love in a poetry form. The show is another mythological saga that captivated audience in very much elegant way.
1. Naagin 3
One serial that dominated entire year with celluloid, TRP, stories, twists and full on drama is Naagin 3. It remained on top of BARC rating for more than one year, making it the numero uno Hindi TV serial of 2018