Team HumariBaat survey in different categories was the best and received best response because it was 100% accurate. Last two categories were remaining and one of the two is the result of surveying 5 million individuals for  Top five On Screen couples in 2017.
A List of Top five On Screen couples in 2017
#5 Ishita/Raman Ye Hai Mohabbatein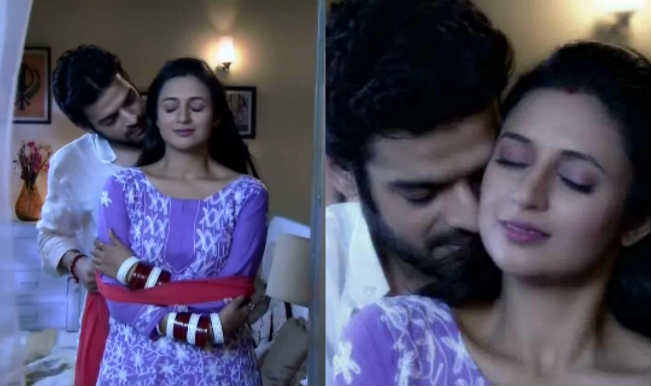 One of the longest running TV serial of all times is Ye Hai Mohabbatein, it has really made its presence in daily schedule of house wives. Ishita and Raman are now part of their home discussion, hence rightfully the couple Ishita-Raman (Madhuri – Anil of small screen) is among the list of top five on screen couples of 2017.
#4 Anita/Vibhu from Bhabhiji Ghar Par hain!
One Show which is equally loved by the both classes and mass, both men and women, kids and seniors, gentry and naughty. Every body are having their own reason to like the serial. But the Married couples do like the chemistry of Anita and Vibhuti. Anita's domination and Vibhuti's naughty behavior is giving the audience both love and laughter dose. The way Vibhuti on the order of Anita, romances her in the identities of different characters surely makes awe moment.
#3 ChandraKanta/Virendra Singh from ChandraKanta
The fantasy tale is now very much accepted, after its struggle and comparison with DD's vintage Chandrakanta series because of one reason i.e. the love tale of Chandrakanta and Virendra Singh. The Ekta Kapoor's factor of letting the couple stories to become iconic is the reason why the TRP of  the increasing. Also, with all due respect to the writings of show, Chandrakanta and Virendra Singh are among the top five on screen couples of 2017.
#2 Gauri/Shiva from Mahakali Ant hi Aarambh hai
The tale of Shiva and Parvati is age old and is a known teaching that inspires every Indian couple to live like them. Team Mahakali have elaborated that phenomenon to the best. Shiva is the liberator and Gauri is the one who liberates herself to the extent that she became the most powerful of all gods and goddesses (including Shiva). It illustrates one more fact that Shiva is life and Parvati as his soul and their union is one without second i.e. ultimate Brahman.
#1 Saumya/Harman from Shakti Astitva ke ehsaas ki
A story of a man falling in love with a transgender is very much accepted because of the show Shakti Astitva ke Ehasaas ki. TV should be a medium that must empower every individual, so does the serial. Saumya is a transgender but she is loved by Harman, a man because she is a good human being irrespective of her looks or any other condition. It is also the big fact that both Rubina and Vivian are very much famous. Playing such a challenging role with complete dedication also asserts this love tale as very much accepted by the audience.